I find it hard to believe that I haven't shared these yet, but somehow, I haven't!?  There are 10 new Balzer Designs stencils in this release -- available in 6x6 and 12x12.
Bauhaus is a stencil inspired by the design movement with the same name:
Bird Gathering is...surprise!  A collection of birds! I have found that I used to only like pattern stencils, but I'm starting to use a lot more image stencils. 
Celebration was inspired by Fourth of July bunting.  Can you see that influence? 
When I created the Flower Tiles stencil I was thinking about brightly colored floor tiles, but when I made the sample piece it started to go tin ceiling on me.  I like it either way! 
I hand draw all of my stencils in Illustrator.  However, many of them are influenced by my own personal doodles.  Heart Swirls is totally a fancy version of a design that I doodle all the time. 
One guess to figure out the influence behind Modrian-esque?  If you said, Mondrian, you're right!  I put it on an angle to create this sample.  It really changes the look of the stencil.


I like butterflies, but I wanted to create something a little bit different, so I went for moths.  I really love this Folkart Moth stencil and have used it a lot. 


Party Banners is exactly what it sounds like -- a collection of super fun banners.  Use them for cards, scrapbook pages, art journal spreads, or gift wrapping! 


My most used stencil from this collection has to be Julie's Words. 


The Flower Tangle stencil is an intricate kaleidescoped garden of pretty 

I also created a large face that incorporates all of the stencils:



Stencils are such a quick and easy way to add visual texture and interest to your work.  I love them!
Here are links to buy any of the stencils you like: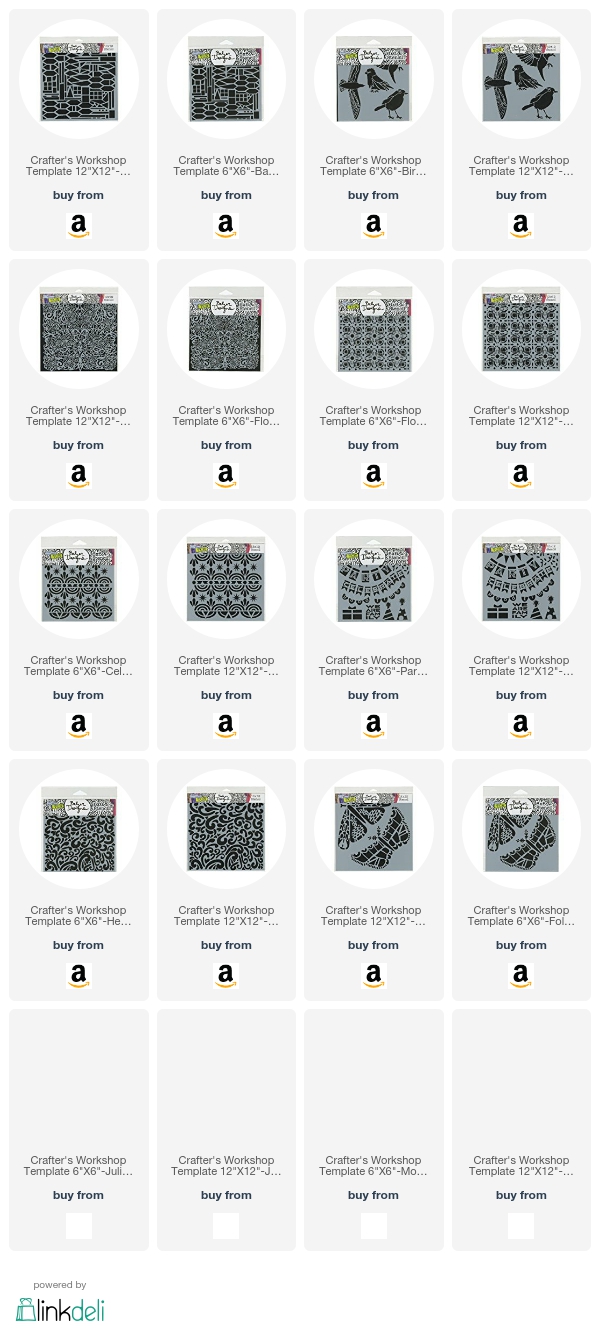 Thanks for stopping by!