As you know, I've been hosting a members only livestream once/month on YouTube.  This project has morphed and grown over the past eleven months (hard to believe it has been almost a year). 
In the beginning, I planned for it to be a very simple experience: a short art demo followed by my answering a few questions and just sort of chatting. 
Over time, it has evolved into an intensive live art workshop! This is the mixed media collage art journal demo -- focusing on design decisions -- I did during February's livestream (just one of several demos during that hour):

It has been so much fun -- for me and for the members -- but there have been some technical issues.  YouTube isn't always the easiest site to navigate and their customer service can be rather useless.  Therefore, I decided to move the monthly live workshops over to my own online classroom.  Yay!  This should streamline the experience and make it absolutely perfect!
In addition: If you listened to my recent podcast with Roxanne, she discussed that since having a baby, she has moved her vlogs to her Patreon site.  She's not against sharing, but didn't want to put the baby up on general YouTube for everyone in the world to see.  This is an issue I have been struggling with myself and so I decided that I will post my future vlogs in the Balzer Designs Member Community.  :)  I think this will make me feel much more comfortable about sharing.  Yay!
And now, without any further ado, I'm so pleased to invite you to...
Here's what you get when you become a Balzer Designs Member:
Every month you get a NEW one-hour long live video workshop.
Each live video workshop is packed with tips and tricks, art lessons, and more based on YOUR questions.
As soon as you become a member you get access to ALL previous live video workshops.


The ELEVEN previous livestreams are waiting for you in the classroom!

If you miss the live workshop in a particular month, you can always watch the replay.
Clickable links to all supplies and resources are provided.
Chat with other students during the livestream.

**NEW** Replay videos include "chapter markings" which make it easy for you to navigate to the tip or tutorial you're looking for.
You also get:
At least one new member-only vlog each month.
Access to all previous member-only vlogs.
Frequently Asked Questions:
The time of the live workshop moves around to accommodate different schedules and different time zones.  Replays are available almost immediately after the stream ends.
You can cancel your membership at any time.
You can ask questions ahead of time (so Julie can prepare in depth answers and demos) in the member area.  OR you can ask questions during the livestream for a quick answer.

If you can watch a YouTube video, then you have the technological ability to watch the livestream!

Stream the video lessons on mobile or desktop devices.
Past lessons have included stamp carving, painting on fabric, book binding, gelatin printing, painting, hand cutting, drawing faces, stenciling, time management, video editing, ScanNCut, and more!  Who knows what the future holds? 

It's all about what YOU ask for!
Here are some examples of demos from previous livestreams: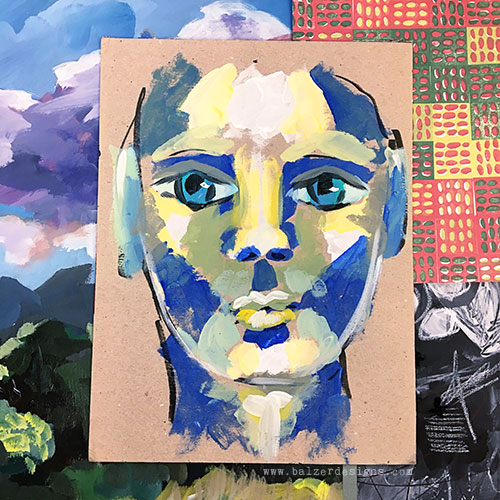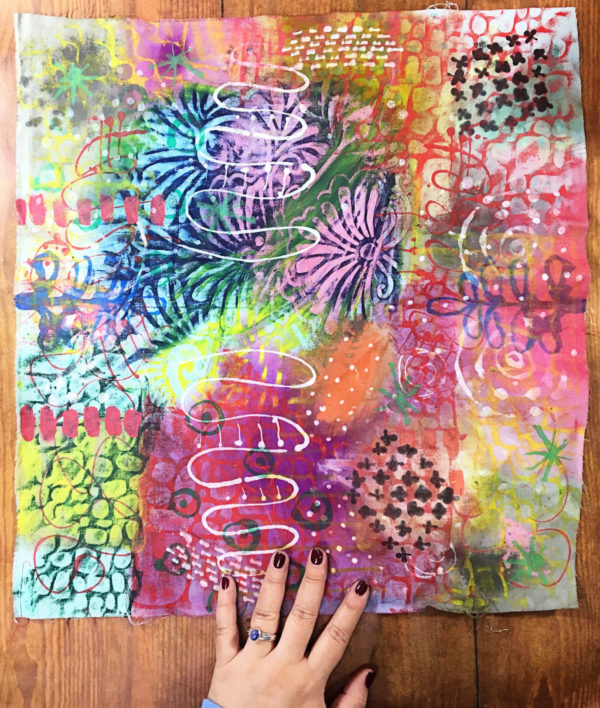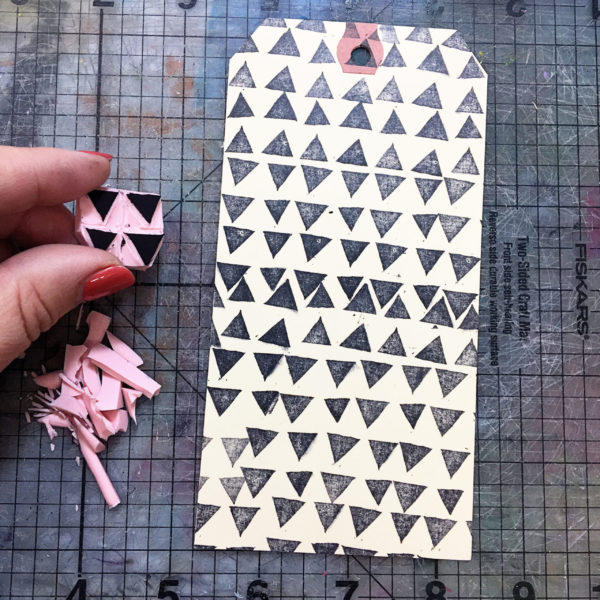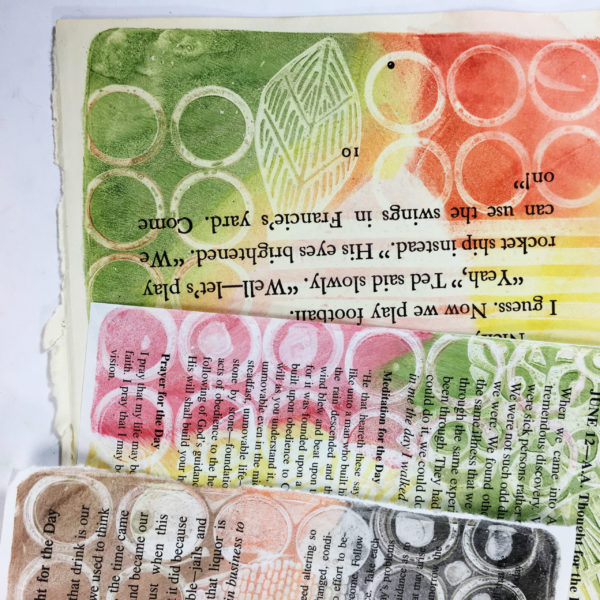 Testimonials:
"Julie, I wanted to tell you that as a new member, I'm going back and watching past livestreams - and what a treat it is! You share SO much in one hour. I truly appreciate how much thought you put into how best to answer members' questions.  Also, I recently watched July's video and I loved your Art Journal retrospective. I know you share a lot about Art Journaling on your blog, but getting to see and hear you talk about your process and influences over there years - it was so interesting!  I guess what I'm saying: I am so glad I joined! You are not only a wealth of knowledge, but your "just do it" attitude is fun & inspirational. I love having access to an extra hour of you & your wisdom each month!"
"hey Julie, i adore your monthly member livestreams. i have yet to catch one "live" but it is just as great to catch it at a time convenient to me. also, i love that i can go back and watch 'episodes' again and again."
"Great job today and thanks for the great answers to questions and demos!!!! I learn every time I watch you."
"Julie, i ADORE the Livestream. it is a great perk for the chance to monetarily thank you for all of the wonderful inspiration i have found on your blog! THANK YOU JULIE!!!"
"I LOVED how you shared your deli paper collection and process in January's video - it was so thorough!"
Here is a quick video I put together about what you can expect:
So what are you waiting for?  When you're ready for MORE...
MORE learning
MORE community
MORE art
MORE color
MORE fun
...then it's time to become a Balzer Designs Community Member.  Join today!
PS: I will post about my new online faces class next week.  But if you join that class on or before March 10, 2020, you will get your first month of Balzer Designs Membership FREE!