There's still plenty of time to join in on the gelatin printing party! 
"I love how you teach Julie.. simple, thorough, really suits my style of not measuring and winging it! Thanks!" -- Robin
"I love this next step in my gelli printing. It's actually OK to be free and play. I just paint over something that doesn't strike my fancy instead of being discouraged.  Who knew!?! Thanks!!!!!!" -- Jeanne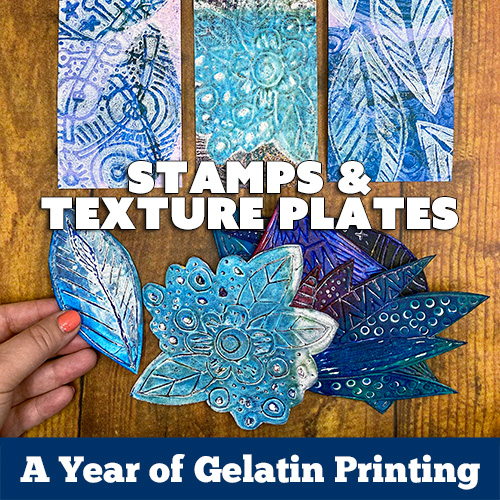 Printing with acrylic paint and stamps and texture plates -- commercial and hand made -- is tons of fun.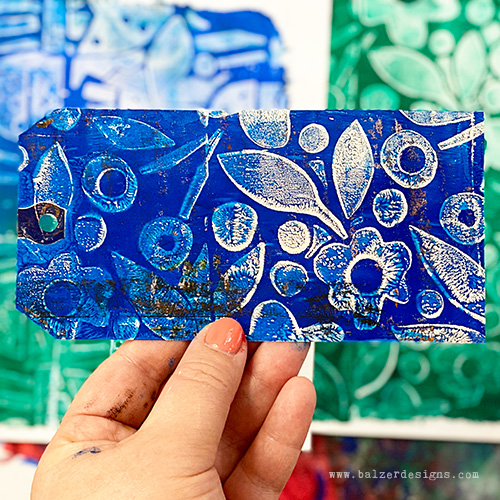 Making stamps and texture plates is also incredibly fun!  And I'm going to show you so many ways to do it (including how to create a seamless repeating stamp out of foam)!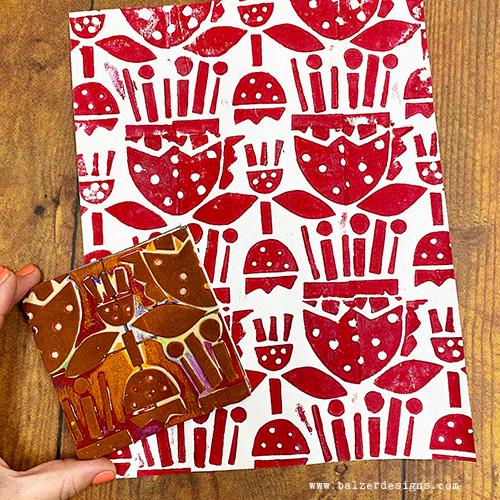 Plus plenty of other low-cost, no carving ideas for creating your own unique stamps and texture plates: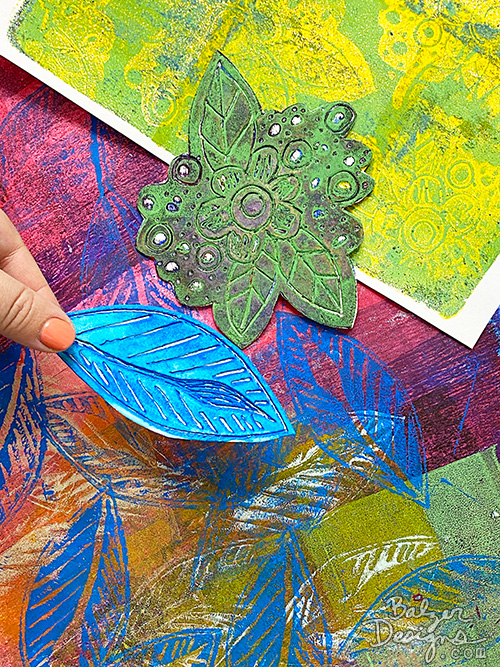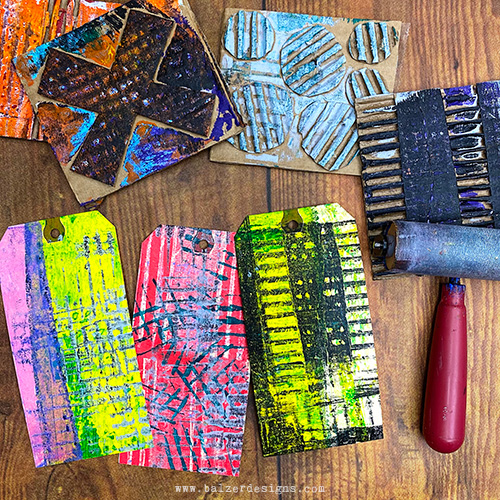 We will also be creating TWO simple no-stitch books with our amazing gelatin prints.  They have similar, but slightly different bindings.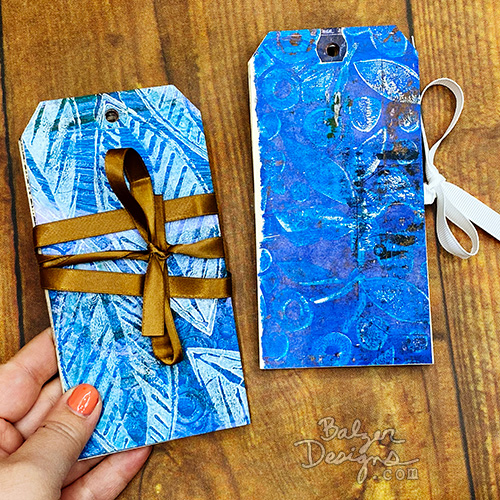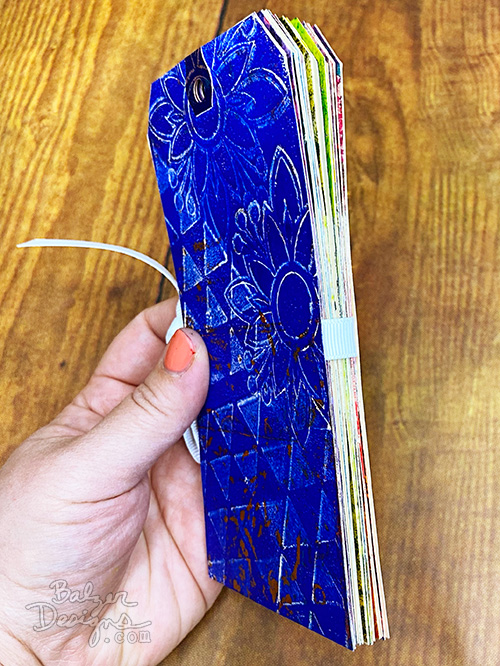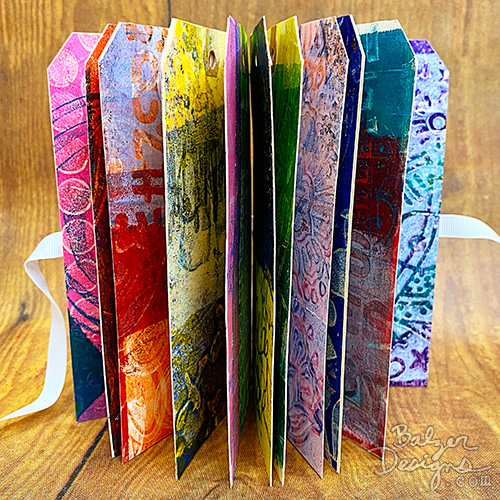 I chose to use tags, but you will also be able to follow the tutorial using regular cardstock.
Some things for you to know about class:
All lessons are delivered via work-at-your-own-pace HD video.  There are 26 videos packed into this workshop.  
Once you purchase this class, you have lifetime access to it.  Learn anytime and on your own schedule.
There are written "take aways" after every video. These are helpful (a) to reinforce learning and (b) to make finding the information you're looking for easy.
You can ask questions and interact with other students in the comments section of every lesson.
If you're looking for information about using stamps with mediums other than acrylic paint, those lessons are in December's "Alternative Media" class.
A complete supply list is available to you in the classroom right now.
If you wish to purchase the entire "A Year of Gelatin Printing" workshop, please use THIS LINK.
To view a list of FAQ (frequently asked questions) click HERE.
I hope you'll join me for a power packed workshop on how to create stamps and texture plates and make beautiful monoprints with your brand new custom tools along with two fabulous book forms!
You can quickly and easily purchase the pre-requisite course, "A Year of Gelatin Printing: Simple Acrylic Paint Monoprints" AND this course, "A Year of Gelatin Printing: Stamps & Texture Plates" by clicking THIS LINK.
Thanks for stopping by!